Adopting orbital ring structure of the higher speed of pallet wrapping. Automatic pallet conveying system making the in-feeding and out-feeding efficient. An unique pallet wrapping forms which is flexible and productive.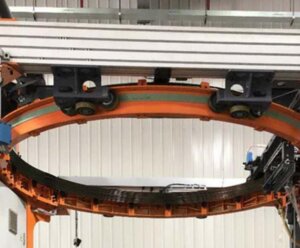 The Scope of application for this orbital ring pallet wrapper: machinery, chemicals, food, handicrafts, electronics and other industries.
High-speed pallet wrapping machine with vertical structure.
Fast packaging speed:
The packaging speed of the high-speed vertical pallet stretch wrapping machine starts from 45 pallets/hour to 45/60/90 pallets/hour optional.
Unique orbital ring packaging design:
Ring packaging, during the packaging process, the pallet avoids falling and ring movement, wrapped pallets are stable and assured.
The pallet is on the conveyor belt, and the packaging is more stable.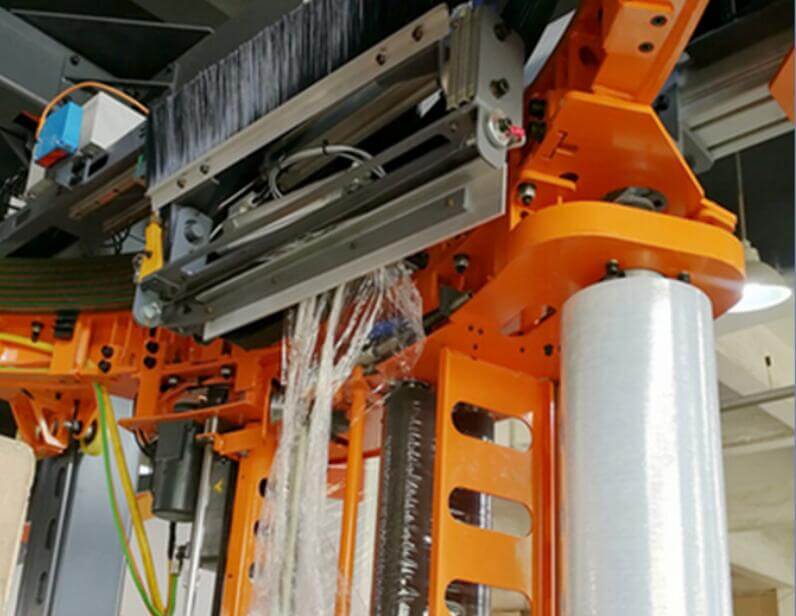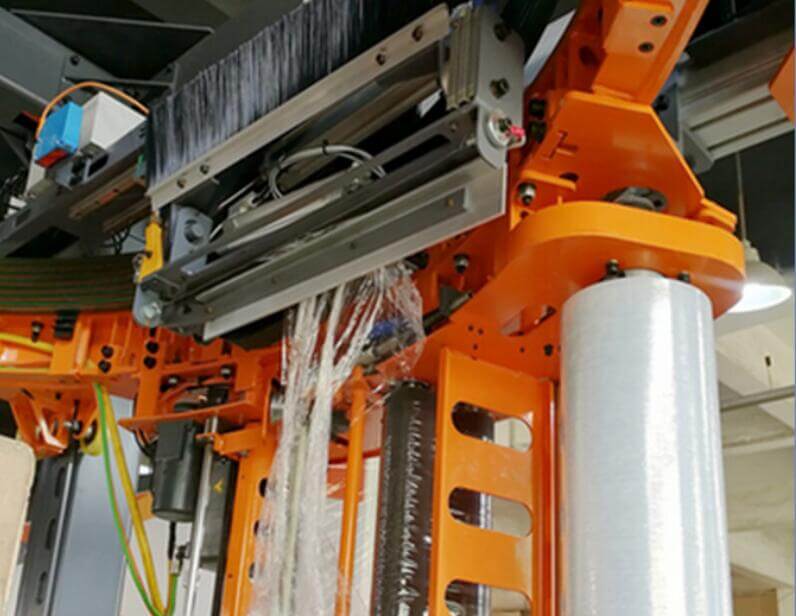 Newly designed fully automatic Up-cut film system:
With the new design of the film cutting system, the cutting of the stretch film is faster with very Good practicality.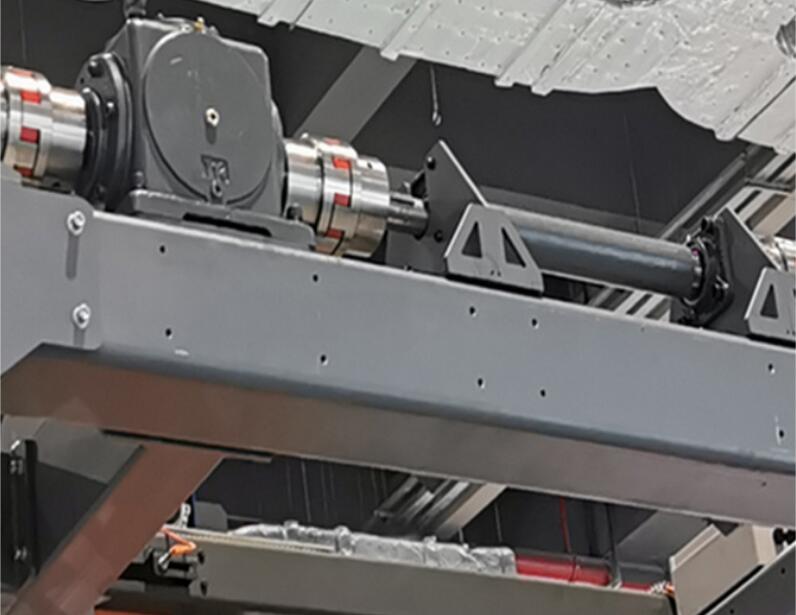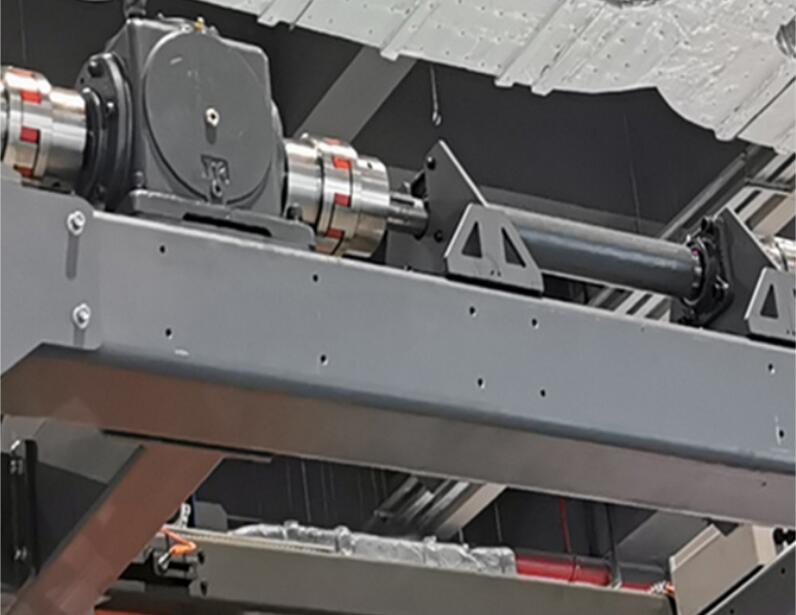 The orbital ring pallet wrapper adopts coupling and internal balance device, running up and down smoothly, the internal balance device makes the drive system have a longer mechanical life.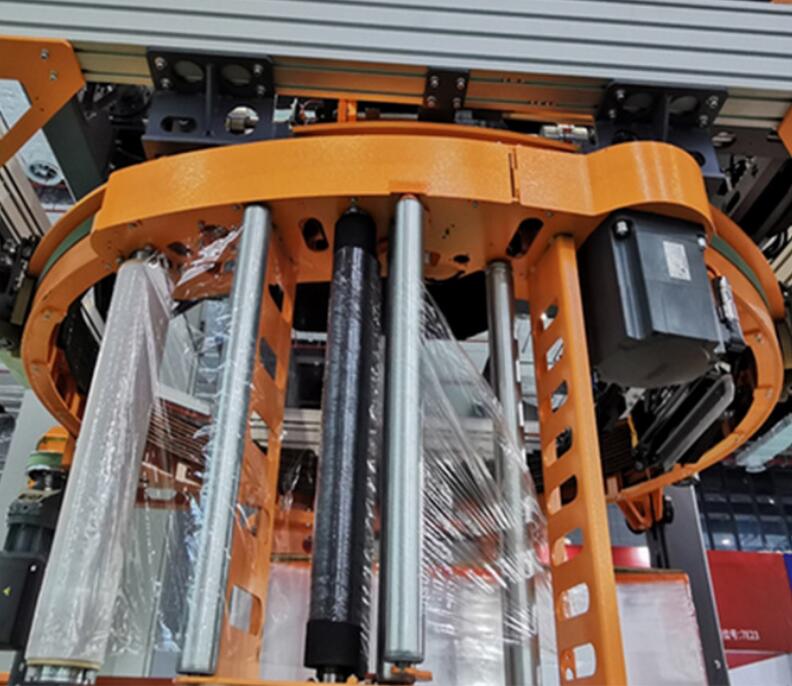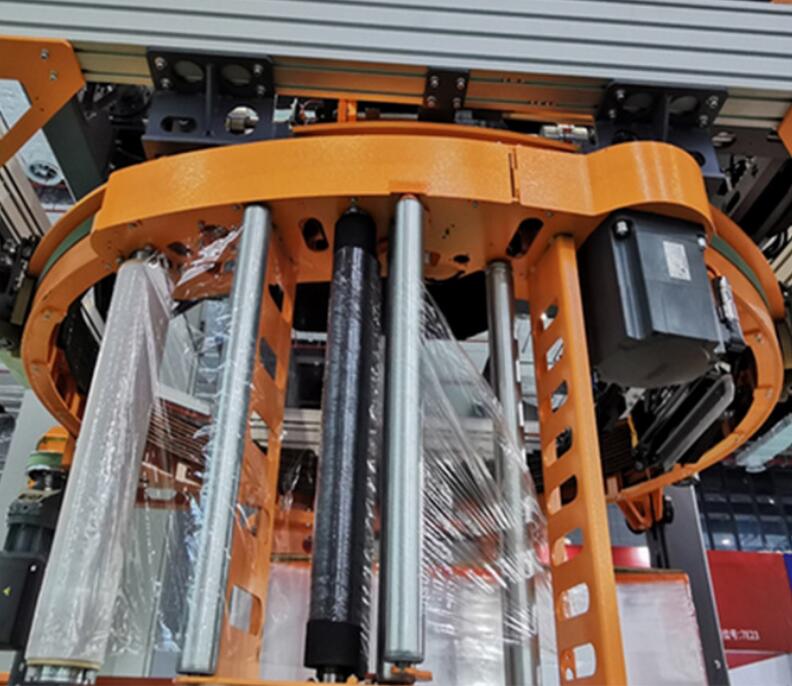 Servo motor controls the film output mechanism, the film does not break and the film feeding works fast. Pre-stretching the stretch film to 250% as it's original length, achieving the highest tension for the wrapping package. Also saves the consumption of the wrapping material, the amount of saved costs from the long terms is huge which about 2000 USD per year.
High-speed orbital ring pallet wrapper intelligent wrapping machine