Machine application of PVC bundle packing line:
The PVC tube wrapping machine is designed for external packaging of various plastic tubes, including PVC tubes, PPR tubes, PE tubes, UPVC tubes and other horizontal objects. The orbital wrapping machine can protect the pipeline from damage during handling, transportation and storage. Stretch wrapping machines can provide excellent product protection, faster and more effective packaging, and also greatly reduce material consumption and energy consumption.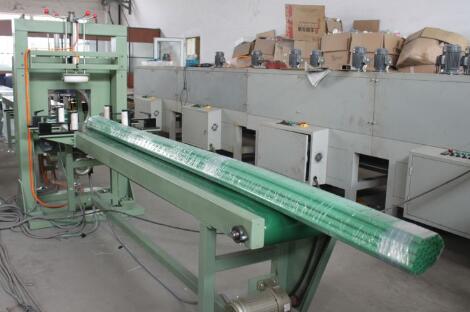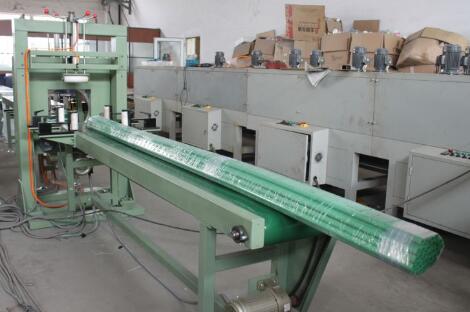 There are many options for choosing when using the PVC pipe stretch wrapping machine. Not just PE stretch film but also composite paper, nylon belt and other non woven fabric material which is optional. It's also depending on the purpose of packagg, for instance the stretch film for prevent rust and nylon belt for against abrasion and scratch….
Special Features:
PLC programmable controller and man-machine dialogue touch screen.
Automatic fault alarming functions to warn the users when there is a problem.
The friction structure is adopted to ensure safe, stable and powerful operation.
Adopt photoelectric sensor to automatically track objects, accurate positioning, convenient and safe operation.
Special tension adjustment system can ensure uniform tension of packaging materials.
The protective roller wrapped in polyurethane can well protect objects from scratches.
The height of the ring center can be adjusted according to specific products.
Soft start and soft stop ensure safe operation for the users.
Independent control cabinet, easy to operate and maintain.
The length of the conveyor belt can be customized as required.
A mechanical manual device can be selected for automatic feeding and cutting operations.
Two different materials can be wrapped at the same time (optional).
PVC pipe packing line formed by orbital wrapping machine