Phenolic insulation panel is made by a process which the insulating core is formed by a plastic foam between two flexible tissue faced layers. There are high closed cell content and fine cell structure.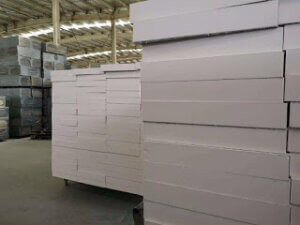 The rigid phenolic insulation is produced by using high solid and phenolic resin which mixed with a surface acting agent. The reaction creates heat which evaporates liquid blowing agent within the mixture and make small bubbles inside the material. The foam boards has a very good ability to insulate and keep heat inside. This made it become the most used material for insulation of buildings in cold areas, large consumption for constructions everyday.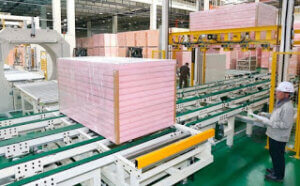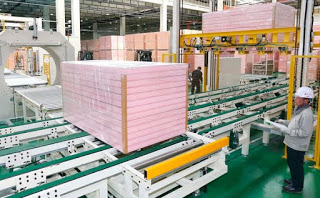 Emanpack has both 
shrink wrap machine for this phenolic insulation board
 and stretch wrap machine for this product. Both solutions can provide 4 sides packing (which the two ends are exposed) and 6 sides packing ( fully closed and sealed wrapping) according to customer's requirement. The wrapped boards are more resistant to damages from rain and dust and damp environment, make it to be convenient to store the boards in construction areas and for the manufacturers it becomes easier to sell it as the boards are wrapped fine.
Shrink wrap machine and stretch wrap machine for phenolic insulation panel and boards