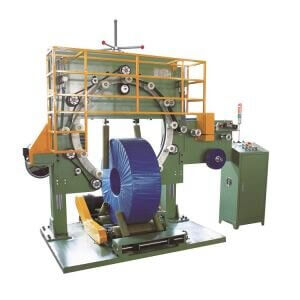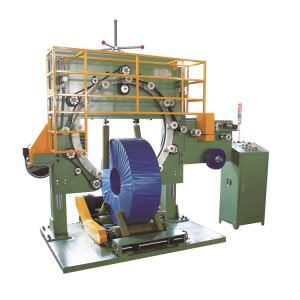 Emanpack has 8 years of experience in packaging machines and has developed automatic steel coil wrapping machines, aluminum coil wrapping machines, which are suitable for packing various round items, such as steel coils, copper coils, wire spool, hose coils, bearings, tires, etc. And to achieve the protection effects of dust, water, rust and other protection. The automatic steel coil packing machine can greatly improve the packaging efficiency than traditional packaging, and is increasingly adopted by the modern steel industry.
Steel coil packaging machine is widely used in steel coils, copper coils, aluminum coils, steel wire coils, copper wire coils, cable coils and other coiled materials, pipes, cables, tubes, wires, tires and ring products. The stretch wrapped package can provide 100% surface protection. The steel coil packaging machine greatly saves labor costs and improves work efficiency.
The aluminum packing machine can be widely used for packaging aluminum coils and other coils to achieve dust and moisture resistance, with good protection for aluminum coils and beautiful packaging effects.
The different coil wrapping machine for packing steel coils and aluminum coils