Steel Pipe Bundle Packing Line, Automatic Horizontal Pipe Packing Machine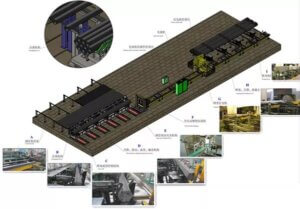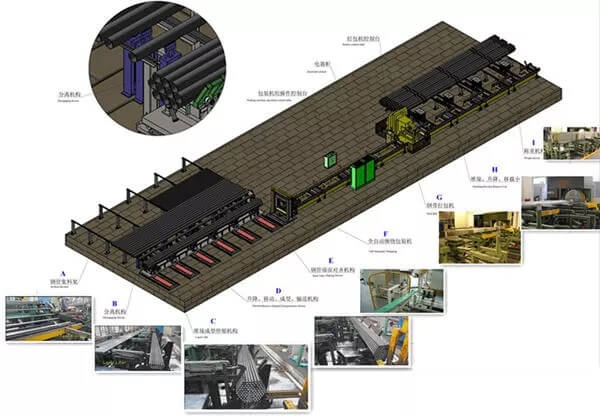 Application: 
Automatic steel pipe bundle packing line is an automatic pipes packing system, it can be associated with other equipments to be as one. Such as the pipe collection,  detaching, aliging, strapping, wrapping, weighting, stacking , storage and etc.
Steel pipe bundle packing line is widely applied for exterior pipe package, like pipe bundle, plastic pipe, steel pipes, copper pipe, copper bar, tubes, aluminum tubes, stainless steel tube and so on.
Features:
*Precise pipe counting and feeding system.
*Disengaging pipe number for each layer can be set in the program.
*Stringing device adjustable per size of the pipe and bundle.
*Four-ring & double-PU wheel devices make working more safe stable & energetic.
*The higher level main boarder with stronger structure and frame for packing.
*Friction between driving wheels and ring is adjustable for tightness package.
*Speed of the ring is adjustable by inverters to adjust the packing material overlap degree.
*Soft start & stop and ring jog for safe operation.
*Sensor for packing position automatic reset.
*Packing material tension could be adjusted by special brake device.
*Widely packing material adopted by material frame.
*Conveyors equipment with weight system for automatic weighting.
Automatic Steel Pipe Packing line with Strapping Machine and bundling machine