As a traditional multipurpose manufacturing material, copper has long been used in roofing and drainage systems of historic and contemporary buildings.Copper rolled coil packing machine from Eman team. Copper's lively and easy to handle surface makes it an important design element for architects to consider and harmonizes perfectly with materials such as natural architecture.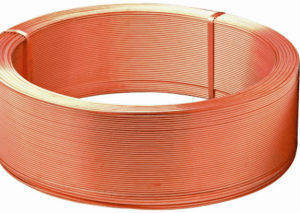 For the special requirements of contemporary, state-of-the-art buildings, we currently produce classic and high quality copper strips and plates according to strict guidelines for state-of-the-art facilities. Horizontal copper coil wrapping machine in semi-auto and full-auto two models for your choice. Quality requirements in the tolerance and basic technical values and other aspects to meet the ultra-high requirements, so that the copper surface effect looks very excellent and high quality.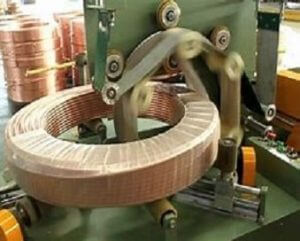 Copper coils and strips have the optical texture of exposed copper surfaces, such as dark matte brown after field installation due to atmospheric oxidizing weathering factors.For example, copper on a sloping surface, due to the strong chemical action of air composition and moisture, the oxide layer will continue to change the color of the surface, forming the most basic copper compound color.Over time, the copper surface develops a typical green sheen, which will give the building its most distinctive character. The strong protective properties of the copper ensure the material's durability.
Copper coils and strips packing machine details
Copper coils and strips wrapping packing machine from Eman Packaging