The semi-automatic rotating arm packaging machine uses a rotating arm to automatically wrap the tray with LLDPE stretch film, making the tray safer and more stable during the wrapping process. This packaging material can greatly improve work efficiency and reduce labor density in modern industries such as food, beverages, chemicals, paper making, building materials, electronic and electrical.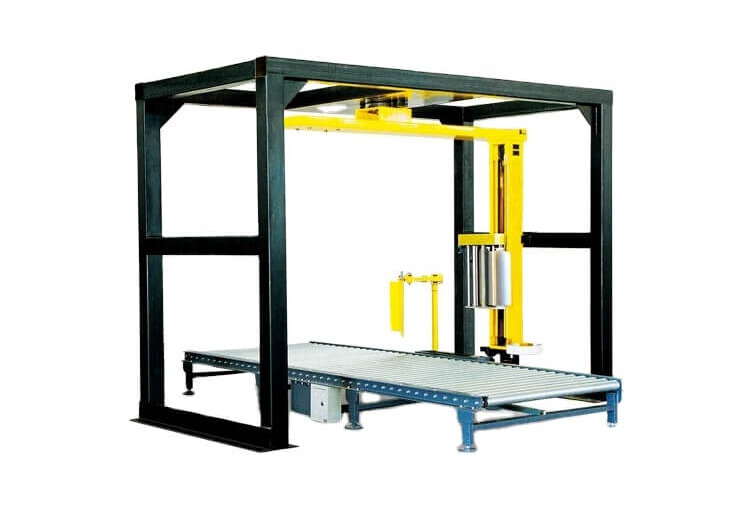 Control system:
The electrical control adopts PLC.
The independent control panel with buttons makes operation and maintenance easy.
Special package positions (top, middle and bottom) can be set for reinforcement. Can be reset automatically.
Rotating arm system:
Speed: 10-14rpm can be adjusted by frequency converter.
Soft start and soft stop function to ensure safe operation.
Highly sensitive braking system.
The original position of the rotating arm and the film replacement position are easy to operate.
Film transportation system:
The height of the tray is automatically detected by the photoelectric sensor.
The tension is controlled by the magnetic controller.
The film output is variable speed by a separate motor.
Multiple protection functions, more safe and reliable.
Can start/stop/reset freely.
Optional features:
Tray packaging height can be customized according to needs;
Automatic film clamping/cutting/wiping system for film.
Semi-automatic rotary arm pallet wrapper machine