Drip irrigation is becoming a modern and popular farming practice in many countries, especially for countries with limited water resources. This technology will help local agriculture to save water and make more produce with higher quality. For the drip irrigation projects, drip pipe is the mass used material to build watering system for the farms. Many countries have started their own production of the drip pipe/hose in their own countries. But for the large amount of pipe coils, the hand wrapping packing method seems too fall behind.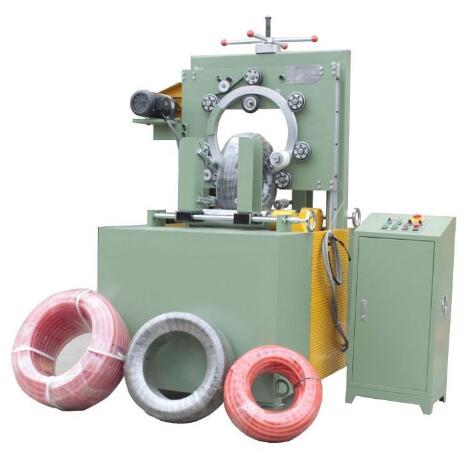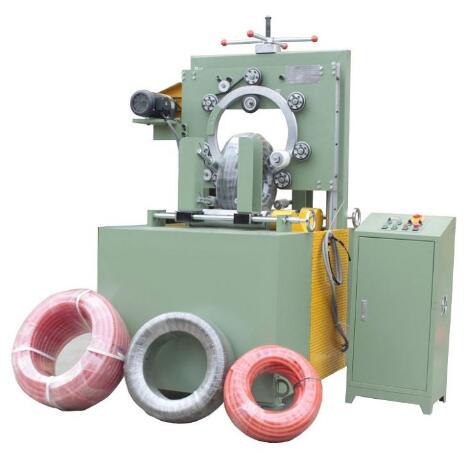 The plastic pipe coil wrapping machine from Emanpack is specially used for small and light pipe coils and tube rolls packaging, after the stretch wrapping the coils are well protected, sealed and neat in appearance. The packaged coils and rolls are waterproof, dustproof, rustproof, and anti-aging. The role of anti-damage, which can be used for long time storage and sales. With a high tabletop structure, which is convenient for operators to operate. The packaging materials matched with this machine are stretch film, PE film, woven tape or other materials.
Machine Features:
1) High workbench structure, easy to operate.
2) Different material packaging will adopt different material release structures.
3) The friction wheel adopts high-friction reduction PU; the rotating ring adopts an integral casting structure.
4) The ring height is adjustable to adapt to coils of different diameters.
5) The speed of the ring and roller can be adjusted according to different needs.
6) The degree of overlap can be adjusted by the converter.
7) The special tension control system can adjust the tension and overlap rate of packaging materials as required.
8) Support and protection rollers wrapped in PU.
9) Protective fence of running parts to ensure safe operation.
Plastic pipe coil wrapping machine for packing drip pipe hose coils